Brick-by-Brick - Donor Opportunity
In honor of the opening of the Centene Community Ice Center, mak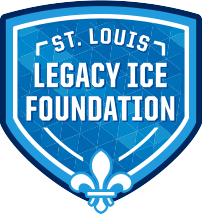 e a donation of $100 or more and we'll install a commemorative brick in your honor - or to honor your favorite hockey player, ice skater, or your whole hockey family. There is also an option for a larger "paver" - for donors contributing $225 or more. At 8x8 inches, pavers are a great way to accommodate more names or mark a special occasion. With either a paver or brick, you can also receive a replica to keep or give to your honoree.
Gifts are tax-deductible and bricks will be installed within six months on the Welcome Plaza at the Centene Community Ice Center - the new ice sports facility in Maryland Heights.
Click Here to get started with your donation.
Support
Join Our Team
Consider a Tax-Deductible Donation to Support Ice Sports in our Region.
Through your tax-deductible contribution, you are making a meaningful investment in the health of our regional youth – and the region itself. Your support will help to:
Create a facility accessible to youth and adults from across the region for engaging in and enjoying ice sports
Drive positive economic impact and job creation through an innovative development – well beyond its construction through tourism and program revenue.
PLUS! Missouri Tax Credit Opportunities
The St. Louis Legacy Ice Foundation has been approved by the State of Missouri's Department of Economic Development (through the Neighborhood Assistance Program - NAP) and the Missouri Development Finance Board (MDFB), to make tax credits available to eligible people and businesses in Missouri. These credits allow qualified donors to reduce their Missouri tax liability by 50% of their total contribution; download our full program overview here.
With recent tax reform, tax credits like these can provide a much greater after-tax benefit compared to many alternative options. See illustration below and consult your advisor.

Donate Here!
We welcome individual, corporate, and foundation donors who receive an array of benefits including publications, preferential event access, and inclusion in donor listings.
Links
Want to Make Your Generous Contribution for Less?
Download our Missouri Tax Credit Donor Packet Here!